Enrolment for Continuing Students
Enrolment for students continuing their studies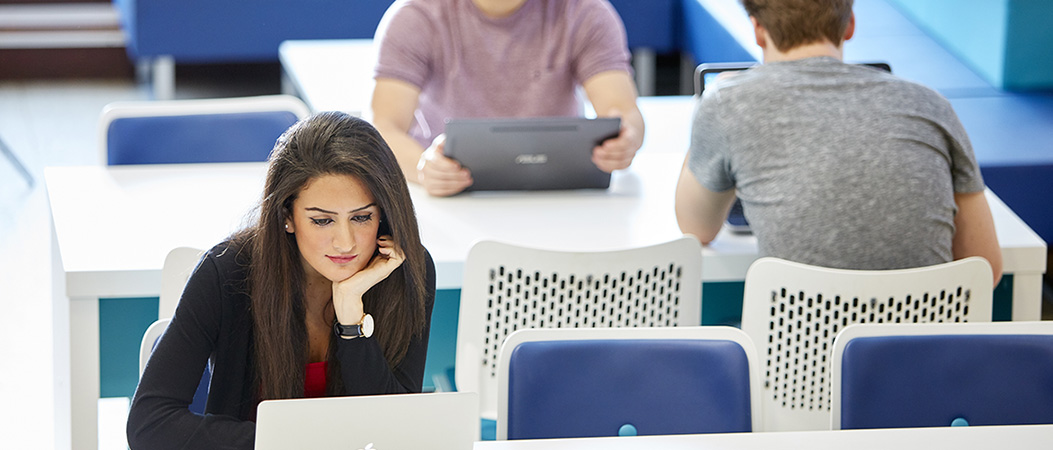 Read your enrolment emails

We'll be sending enrolment emails with the information you need to enrol on the next level or year of your studies.

Sort out your tuition fee and funding

Make your application for a UK student finance loan to Student Finance England, Wales or Northern Ireland (the Student Loans Company). If you have a loan from the Student Loans Company, your fees will be paid by your tuition fee loan/grant and your maintenance loan will be paid within five working days of your payment schedule.
If you have sponsorship from your employer, trust, council or embassy send us a Confirmation of Sponsorship form or a letter from your sponsor to studentfinance@swansea.ac.uk
Otherwise please make your own arrangements to pay when you enrol online by card or pay later by direct debit or to pay in advance Login at My account click Intranet and Financial Transactions

Members of staff and Research Assistants

Every year before enrolling send us your Staff Bursary Form or Student Research Assistant Bursary form available from here staff.swansea.ac.uk/professional-services/human-resources/policies-and-procedures under the "Employment and Contractual Arrangements" section.
If your bursary does not pay 100% of your tuition fee when you enrol online you will need to pay the balance by card or set up a direct debit

Visa right to study check

Check your visa has not expired and covers the duration of your course. If you need to extend your visa contact our International Campus Life office as soon as possible.
Before enrolling online studentcompliance@swansea.ac.uk will send you an email about registering your passport and visa/Biometric Residence Permit (BRP card)

Paying your bills

If you rely on a bursary, scholarship, grant or loan to pay your bills, please note the first payment is made after the start of term and you are enrolled and may not be in your bank account by the 1st day of the month. To avoid going overdrawn, we advise direct debits/making regular payments after the 7th day of the month.
If you have not received a University maintenance payment you were expecting, please contact the Finance Payments section.
You should plan to arrive and have somewhere to live within commutable distance of Swansea before your full time course and teaching starts.
Courses will be delivered on campus safely within current Welsh Government and Swansea University health, safety and social distancing guidelines.
International Arrivals
All arrivals from outside the UK to Wales are legally required to follow UK and Welsh Government Covid-19 regulations. Students must also notify the University in advance of travelling by contacting myunisupport@swansea.ac.uk
It is not possible for all taught programmes to be offered online to NEW international students at the start of term. If your course is not available to study online you will need to plan to arrive in Swansea in time for the start of your programme. Please browse our Undergraduate September Entry or Postgraduate September Entry pages to check course availability.
Continuing international students on taught programmes will need to return to campus for Medicine, Nursing, Chemistry and Engineering and for other courses study may be available online.
Research students in consultation with their supervisor or PGR Director may be permitted to commence a delayed in person start due to travel delays.
UK Government regulations vary for Green, Amber and Red listed zones and are subject to change at short notice. Regulations apply regardless of whether or not you have received one or more Covid-19 vaccinations.

In line with the Welsh Government changes to the Student Protect policy announced in early August those travelling from Amber list countries can isolate safely within their accommodation (private or University owned) for the required period when arriving in Wales.

Please contact myunisupport@swansea.ac.uk for further information
UK Arrivals
Students living in the UK will need to plan their return to campus in time for the start of your programme.
You can contact your department for any further details on your teaching.
Delayed Arrivals
If your arrival is delayed and you cannot attend teaching, please contact your Faculty student support team.
Student Support teams
1. Register documents
International students studying in the UK
To verify that your right to study documentation has not changed since your last right to study check you will be sent a short survey to complete asking for the details of your current passport, visa or other immigration documentation. It is very important that you complete this survey as soon as possible.
If any of your documents are different from your last right to study check, you will need to email a scan of your new immigration documentation (for example, a BRP card or passport) to studentcompliance@swansea.ac.uk
We will email you when your documents have been registered.
Biometric Residence Permit card collection (BRP)
If you have applied for a new visa from inside the UK with the help of International@CampusLife from the end of August, they will have arranged for your BRP to be delivered to Swansea University. We will contact you when we receive your new BRP to arrange an appointment for you to collect it.
If you have any queries about picking up your new BRP card, please email studentcompliance@swansea.ac.uk
If you have applied for a new Tier 4 visa from outside the UK, you will need to collect your BRP from your designated venue (Swansea University or local Post Office) - you will need your BRP Collection letter and your passport.
We strongly advise that you request that your BRP is delivered to Swansea University to avoid you having to travel off campus to collect your BRP. To request delivery to Swansea University, please enter our Alternative Collection Location (ACL) code when you are making your visa application. The Swansea University ACL code is 2HE544.
When we receive your BRP, we will contact you to make an appointment to collect your BRP. Please note, we will only be able to issue your BRP card if you have an appointment to collect it. We will be offering collection appointments on both Bay and Singleton Park Campus.
We are aware that some students may be experiencing delays in arriving and may also be required to quarantine on arrival. Please do not worry! UKVI have confirmed that they understand that some students may be delayed or have to quarantine, and have allowed us to keep your BRP until it is practical for you to collect it.
EU/EEA/Swiss students will be contacted where appropriate to discuss Right to Study registration, as the process for this will vary depending on your individual situation.
This page www.gov.uk/guidance/studying-in-the-uk-guidance-for-eu-students has information on the EU Settlement Scheme (EUSS), which is a scheme which maintains current rights that EU citizens in the UK have to work, study and reside and also has information about alternative immigration routes and requirements.
If you have not registered proof of identity and nationality documents before then:
Upload an image of your UK or Irish passport - browse How to upload your passport
If you are British but do not have a passport, email scanned images of your Birth Certificate and NI Card (National Insurance) plus photo ID to studentrecords@swansea.ac.uk.
Acceptable forms of photo ID are:
a UK photo driving licence; or
a recent photo ID from your previous school or institution or employment
a UK Proof of Age Standards Scheme card available from www.validateuk.co.uk
2. Online Enrolment steps
For taught courses, click on the Intranet panel and Select Modules button.
If you have previously selected your modules:
Check your module selection
If you need to change modules, email a request to your Module Representative. Include your student number, name and the module codes you wish to remove and add.
If you have not selected any modules:
Tick the boxes opposite the optional modules you wish to study (where appropriate)
Compulsory modules will already be selected
Save your selection
if you have module selection queries or need to change your selection later, please contact your Student Support team.
For information about your course and modules browse the Undergraduate Courses A-Z or Taught Postgraduate Courses A-Z web sites.
Are you repeating the level?
If you are repeating a level and wish to only repeat the modules you have failed, you must complete a Repeat Failed Modules Only Form and send it to your Module Representative
You should submit your request as early as possible, as it may not be possible to consider requests made after the start of teaching.
Student Support teams
To enrol on your course Login to My account click on the Intranet panel and Enrol Online / Enrol Now links and complete each section:
Sign the declaration
Verify and update personal data, home address and contact details.
Provide your UK term time address and postcode, otherwise provide your study abroad term address. If you are studying from home then your term address will be the same as your home address.
Check and select online the modules you will be studying (where applicable).
The last step is paying your tuition fee
IMPORTANT
When you you complete all the steps you will be fully enrolled and your student loan or scholarship will be paid after the term start date
To access online digital content, teaching, lectures and timetables you will need to have completed at least these steps: right to study registration, signed the student declaration and selected modules.
3. After online enrolment
Induction will be delivered mainly online and at events within current restrictions.
Your school will contact you with specific arrangements about induction, modules, teaching and and return dates or search your School web page for details.
For other events search the arrivals page for details.
Undergraduate and taught postgraduate
Browse your for details of induction events
Check your teaching timetable and attend class at the start of term
By the start of term you should have chosen your modules, normally 120 credits for full time study or 60 credits if you are part time. If you need to change your module selection, ask your department for advice before signing up for a module.
Research student
Inform your supervisor that you have enrolled and confirm the next step of your work plan
Please contact your supervisor to complete and sign off your monthly Research Management System (RMS) engagement and attendance event.
To view your RMS supervisor meetings, engagement and attendance details login to your MyUni account and click on the e:Vision application
To start engaging in your studies, access online content, and attend teaching (see Timetables) you must have:
A My Uni account with multi factor authentication. For information about setting up your My Uni account browse Your Account
Registered right to study documents
Signed the online enrolment student declaration
Selected modules for taught courses
A University ID card to gain access to campus rooms and use the Library
If your arrival is delayed please contact your Faculty student support team:
Student Support teams
Access to online module and course content depends on your enrolment status:
Enrolled gives full access to My Uni applications, teaching and campus facilities for the current session.
Provisionally Enrolled gives full access for a limited time up until the enrolment deadline. Provisional enrolment means you have completed right to study registration, signed the student declaration and selected modules (where appropriate) but have not completed the last fee payment/proof of fee sponsorship step of enrolment.
Not Enrolled statuses do not give access to Canvas modules and teaching and only limited access to applications.
Withdrawn / Not Started have no access - after the enrolment deadline provisionally enrolled and not enrolled students are withdrawn.
if you did not enrol befiore the latest enrolment deadline you may be reinstated to enrol by applying for permission to enrol.
To apply for permission to enrol:
Fill in your details and email the form to your Student Support Team
If your Faculty supports your request they will sign and forward your form to Academic Services
Academic Services will approve or reject permission to enrol and email you the outcome
Enrol immediately after you receive an email confirming you have permission to enrol
Student Support Teams
HAVE YOU CHANGED YOUR PLANS?
If you would like to suspend your studies, please send an email to your Student Support team to submit an online suspension application on your behalf.