Alex Coldea - Dill/Wafflat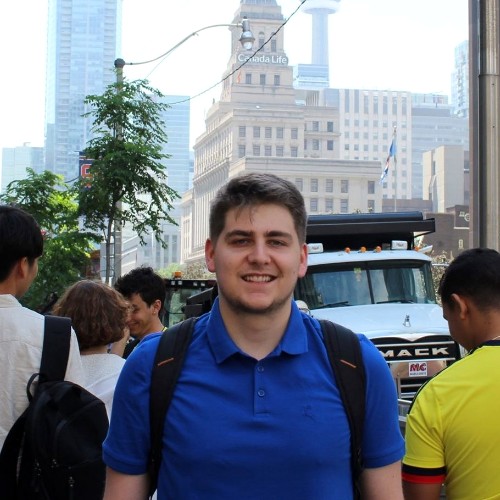 Alex Coldea is a College of Science student, who has set-up not one, but two of his own businesses, both of which he is currently running alongside his studies.
The first business was Dill, which was original set-up as an app to swipe left or right to select what type of food you would want to order, described by Alex as "Tinder for food".
Alex then pivoted this business to be a platform offering staggered ordering of food at University outlets in order to reduce wait times and busy periods. Dill has been integrated at Tafarn Tawe on Bay Campus and Alex has had interest from several other large universities to date.
Dill was selected by Swansea University Enterprise Team to enter the Santander Emerging Entrepreneur Programme and was then shortlisted from 2000 start-ups to 80 that are all representing their universities.
Alex' second business is 'Wafflat', which is a platform that allows tenants of properties to take photos and upload information about the property they are residing in, to try and secure new tenants when they are leaving. The purpose of this, is to empower the tenants (aimed mostly at students) to earn commission for securing a new tenant and saving the landlord money in the process through not having to pay estate agency fees.
Alex was successful in the Big Pitch Competition and was awarded £2330 for Dill. He has had continued support from the Enterprise Team on both businesses from the offset.